Why People Trust Us?
Bansal Cement is a Leading Industrial Business House of Eastern India. It has Gained Trust Because of it's Product Quality and Customer Relation.
Why Us
A powerful mix of high quality of Clinker, Blas.....
Contact Us
Feel free to contact us.We are always ready to listen to you.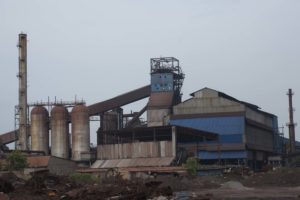 Bansal Cement Pvt.Ltd started its dream journey in 1996 to produce high quality Portland Slag Cement (IS 455: 1989) at its state of the art manufacturing unit at Kharagpur, West Bengal. Inspite of a humble beginning, it has expanded its operations, adding new product ranges and is currently having a production capacity of 12 Million Ton per annum. In the field of Cement, we have three variants namely Portland Slag Cement (IS 4551989) Portland Pozzolana Cement and Ordinary Portland Cement – 43 Grade (IS 8112:1989) The technical practices being followed in our plant ensures that we maintain the same standards as any well known Brand and this has brought us tremendous acceptability among the major builders as well as Government organization. We source slag from TISCO, Nilachal Ispat and Tata Metaliks Ltd. We source clinker from reputed Indian manufacturers and whenever there is a shortage of domestic clinker, we import this from VASA, Indonesia. We have a fully equipped laboratory where all mandatory tests as per BIS carried out on a regular basis by qualified and experienced laboratory professionals ensuring consistent good quality cement to all our customers. We use both side laminated HDPE bags in packing where porosity is nil and cement can be kept in factory fresh condition for a long time in comparison to conventional HDPE bags. Cement bags are being loaded directly into the trucks using automatic loader ensuring proper weight in every bag.