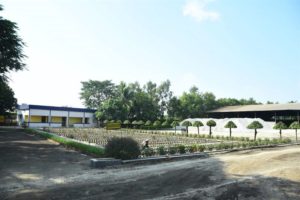 BANSAL CEMENT is an ultra modern,state-of-the-art cement plant, setup in 1996 with all modern technology, at industrial area of Kharagpur, Paschim Medinipur, West Bengal. Bounded with a total land area of 15 Acres (approx.), which is the highest area amongst all relevant cement plant of its category. The plant is approved byInternational Organisation for Standard, awarded with ISO:9001-2008 certification. From the greatest heights to the deepest depths BANSAL CEMENT adds unshakable strength to the glorious vision of mankind.
Our goal is quality leadership in the cement industry, actively involving everyone in the commitment to excellence and never ending improvement.
With the extra advantages of BANSAL CEMENT, anything that you build today can stand for ages – as a testimony to your better judgement and wise decision. The ultra modern cement plant ofBansal is one of the most advanced cement producer in the state of West Bengal.
A team of experienced engineers and a dedicated work force, a high level of automation and sophisticated quality control system with unbeatable facilities, BANSAL CEMENT has truly taken cement production to high standards.
The uncompromising quality control standards have resulted in the plant being awarded the ISO:9001-2008 certification. Constant upgradation of technology and infusion of resources keep the BANSAL CEMENT plant ahead in quality and productivity.
Since the inception BANSAL CEMENT has helped to build dreams of millions of consumers. BANSAL CEMENT's achievement have been made possible by excellence in the state of construction.